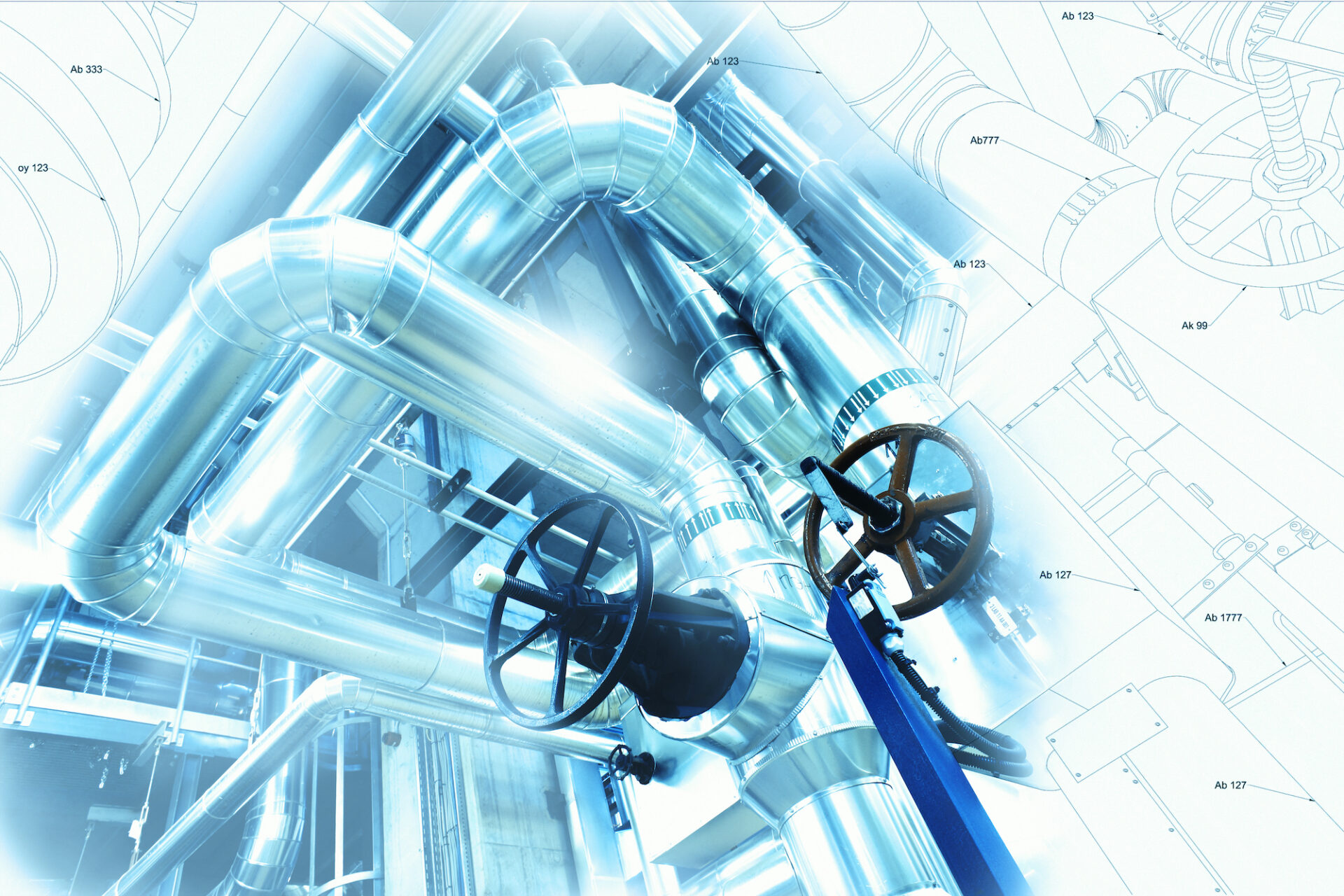 Privacy policy
1. Privacy at a glance
General
The following notes provide a simple overview of what happens to your personal information when you visit this website. Personal data is any data that personally identifies you. Detailed information on data protection can be found in our Privacy Policy.
Data collection on this website
Who is responsible for data collection on this website?
The data processing on this website is carried out by the website operator. You can find their contact details in the imprint of this website.
How do we collect your data?
On the one hand, your data is collected when you communicate it to us. This can be, for. E.g. data that you enter in a contact form.
Other data is recorded automatically or with your consent when you visit the website by our IT systems. This is mainly technical data (e.g. internet browser, operating system or time of the page was viewed). This data is collected automatically as soon as you enter this website.
What do we use your data for?
Part of the data is collected to ensure that the website is provided without errors. Other data can be used to analyze your user behavior.
What rights do you have regarding your data?
You have the right to receive information about the origin, recipient and purpose of your stored personal data free of charge at any time. You also have the right to request the correction or deletion of this data. If you have given your consent to data processing, you can revoke this consent at any time for the future. You also have the right to request that the processing of your personal data be restricted under certain circumstances. You also have the right to lodge a complaint with the competent supervisory authority.
You can contact us at any time at the address given in the imprint if you have any further questions about data protection.
2. General information and mandatory information
Privacy policy
The operators of this website take the protection of your personal data very seriously. We treat your personal data as confidential and in accordance with the statutory data protection regulations and this privacy policy.
If you use this website, various personal data will be collected. Personal data is data with which you can be personally identified. This data protection declaration explains what data we collect and what we use it for. It also explains how and for what purpose this happens.
We point out that data transmission over the Internet (e.g. when communicating by e-mail) can have security gaps. A complete protection of the data against access by third parties is not possible.
Note on the responsible body
The responsible body for data processing on this website is:
bfirm consulting and engineering UG
Christopher Schmidt
Vine ring 33
38106 Braunschweig, Germany
Phone + 49 151 59132317
Email: info@bfirm.de
The responsible body is the natural or legal person who, alone or jointly with others, decides on the purposes and means of processing personal data (e.g. names, email addresses, etc.).
Revocation of your consent to data processing
Many data processing operations are only possible with your express consent. You can revoke consent that you have already given at any time. An informal message by e-mail to us is sufficient. The legality of the data processing that took place up until the revocation remains unaffected by the revocation.
Right to object to data collection in special cases and direct mail (Art. 21 DSGVO)
If the data processing on the basis of Art. 6 para. 1 lit. e or f DSGVO, you have the right at any time to object to the processing of your personal data for reasons that arise from your particular situation; this also applies to profiling based on these provisions. The respective legal basis on which a processing is based can be found in this privacy policy. If you object, we will no longer process your personal data unless we can identify compelling legitimate grounds for processing that outweigh your interests, rights and freedoms, or processing for the purpose of enforcing, pursuing or defending legal claims ( Opposition according to Art. 21 para. 1 DSGVO).
If your personal data are processed in order to operate direct mail, you have the right to object at any time to the processing of your personal data for the purpose of such advertising; this also applies to profiling, insofar as it is related to such direct mail. If you object, your personal data will then no longer be used for direct marketing purposes (objection according to Art. 21 Paragraph 2 GDPR).
Right of appeal to the competent supervisory authority
In the case of violations of the GDPR, the persons concerned have a right of appeal to a supervisory authority, in particular in the Member State of their habitual residence, their place of work or the place of the alleged infringement. The right of appeal is without prejudice to any other administrative or judicial remedies.
Right to data portability
You have the right to have data that we process automatically on the basis of your consent or in fulfillment of a contract handed over to you or to a third party in a common, machine-readable format. If you request the direct transfer of the data to another person responsible, this will only be done to the extent that it is technically feasible.
Information, cancellation and rectification
Within the scope of the applicable legal provisions, you have the right to free information about your stored personal data, their origin and recipient and the purpose of the data processing and, if necessary, a right to rectification or deletion of this data. For further information on personal data, please contact us at any time at the address given in the imprint.
Right to restriction of processing
You have the right to request the restriction of the processing of your personal data. You can contact us at any time at the address given in the imprint. The right to restrict processing exists in the following cases:
If you deny the accuracy of your personal information stored with us, we usually need time to verify this. For the duration of the audit you have the right to request the restriction of the processing of your personal data.
If the processing of your personal data is unlawful, you may request the restriction of data processing instead of deletion.
If we no longer need your personal information, but you need it to exercise, defend or enforce legal claims, you have the right to demand that your personal information be restricted instead of being deleted.
If you have filed an objection under Art. 21 para. 1 DSGVO, a balance must be made between your interests and ours. As long as it is not clear whose interests prevail, you have the right to demand the restriction of the processing of your personal data.
If you have restricted the processing of your personal data, these data may be - except for their storage - only with your consent or for the assertion, exercise or defense of legal claims or to protect the rights of another natural or legal person or for reasons of important public interest the European Union or a Member State.
3.Google Analytics
If you have given your consent, Google Analytics, a web analysis service provided by Google LLC, is used on this website. The responsible service provider in the EU is Google Ireland Limited, Gordon House, Barrow Street, Dublin 4, Ireland ("Google").
Scope of processing
Google Analytics uses cookies that enable your use of our website to be analyzed. The information collected by the cookies about your use of this website is usually transmitted to a Google server in the USA and stored there.
We use the user ID function. With the help of the user ID, we can assign a unique, permanent ID to one or more sessions (and the activities within these sessions) and analyze user behavior across devices.
We use Google signals. This means that Google Analytics collects additional information about users who have activated personalized ads (interests and demographic data) and ads can be delivered to these users in cross-device remarketing campaigns.
We use the 'anonymizeIP' function (so-called IP masking): Due to the activation of IP anonymization on this website, your IP address will be shortened by Google within member states of the European Union or in other contracting states of the Agreement on the European Economic Area. The full IP address will only be sent to a Google server in the USA and shortened there in exceptional cases. The IP address transmitted by your browser as part of Google Analytics will not be merged with other Google data.
During your visit to the website, the following data is recorded:
the pages you have visited, your "click path"
Achievement of "website goals" (conversions, e.g. newsletter registrations, downloads, purchases)
Your user behavior (e.g. clicks, length of stay, bounce rates)
Your approximate location (region)
Your IP address (in abbreviated form)
technical information about your browser and the end devices you use (e.g. language setting, screen resolution)
Your internet provider
the referrer URL (via which website / via which advertising material you came to this website)
Purposes of processing
On behalf of the operator of this website, Google will use this information to evaluate your (pseudonymous [NOT IF USER ID]) use of the website and to compile reports on website activity. The reports provided by Google Analytics are used to analyze the performance of our website [OPTIONAL] and the success of our marketing campaigns.
Recipients
The recipient of the data is
Google Ireland Limited, Gordon House, Barrow Street, Dublin 4, Ireland
as a processor. We have concluded an order processing contract with Google for this purpose. Google LLC, based in California, USA, and possibly US authorities, can access the data stored by Google.
Transmission to third countries
A transmission of data to the USA cannot be ruled out.
Storage time
The data sent by us and linked to cookies are automatically deleted after 14 months. The deletion of data whose retention period has expired takes place automatically once a month.
You can also prevent Google from collecting the data generated by the cookie and relating to your use of the website (including your IP address) and from processing this data by Google
a. Do not give your consent to the setting of the cookie or
b. the browser add-on to deactivate Google Analytics HERE download and install.
You can also prevent the storage of cookies by setting your browser software accordingly. However, if you configure your browser so that all cookies are rejected, functionality on this and other websites may be restricted.
Legal basis and possibility of revocation
for this data processing is your consent, Article 6 (1) sentence 1 letter a GDPR. You can revoke your consent at any time with effect for the future by calling up the cookie settings [SET LINK TO THE SETTING POSSIBILITIES OF THE CONSENT TOOL] and changing your selection there.
For more information on the terms of use of Google Analytics and data protection at Google, see https://marketingplatform.google.com/about/analytics/terms/de/ and under https://policies.google.com/?hl=de.